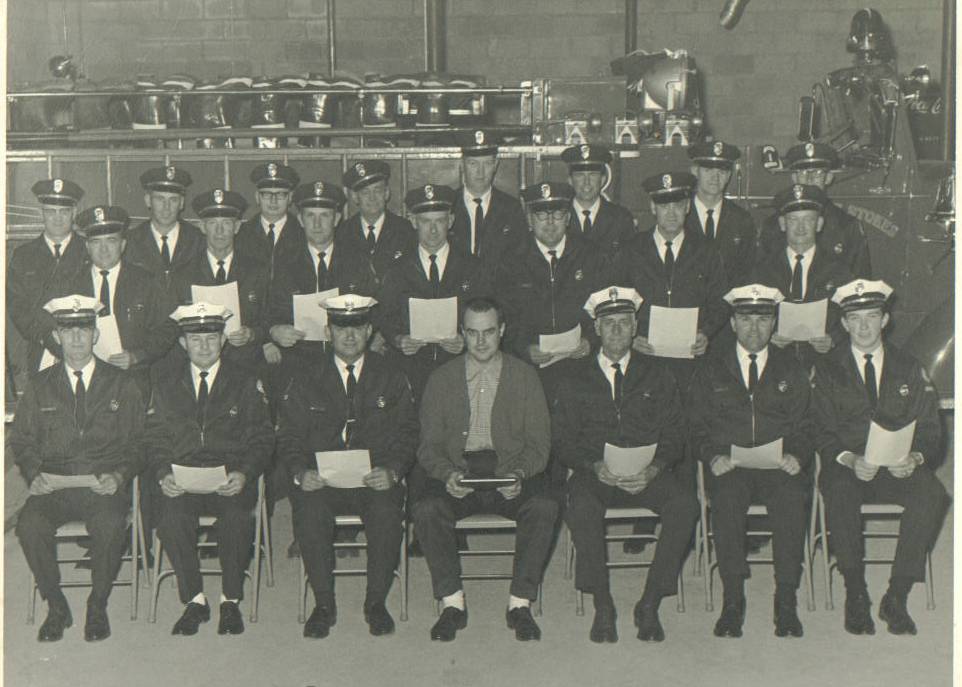 Northeast Stokes Vol. Fire and Rescue Inc.
Station 36
Sandy Ridge NC
During the year 1964 a group of Citizens of the Sandy Ridge Community met in the auditorium of Sandy Ridge School to discuss the possibility of starting a Fire and Rescue Department. At this meeting, 8 Directors were selected to contact the organizations already established in the community to determine the help they would provide. The original Directors were: Frank Spencer, John A. Dodson, James Mays, Bethel Smith, Roy Steele, Cleo Lemons,
Oscar Wood and Warford Spencer.
After much work with the various community organizations, It was decided to construct a Building which would be a Community Building upstairs and with the Fire and Rescue Department downstairs. The organization was chartered as a Corporation on March 23 1965.
The name Northeast Stokes Vol. Fire Department was chosen for this Corporation Due to the fact that the name Sandy Ridge Vol. Fire Department was already being used by another Department in NC.
On December 21 1988 The original charter was Amended to change the name of the Corporation to: Northeast Stokes Vol. Fire and Rescue Squad Inc.

Our First Fire Truck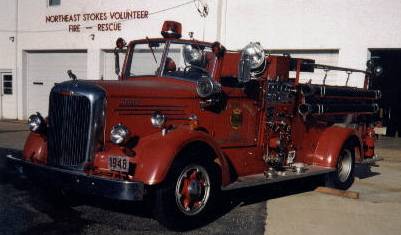 A 1948 MACK
Was purchased from Brookden Maryland Fire Department.

Our Goals
As in the Past and Present and the coming years are to maintain the highest level of Training and the most Effective Equipment and Apparatus needed for the services rendered
to our Community. And the surrounding Communities of Stokes County.
03/14/2005 18:07